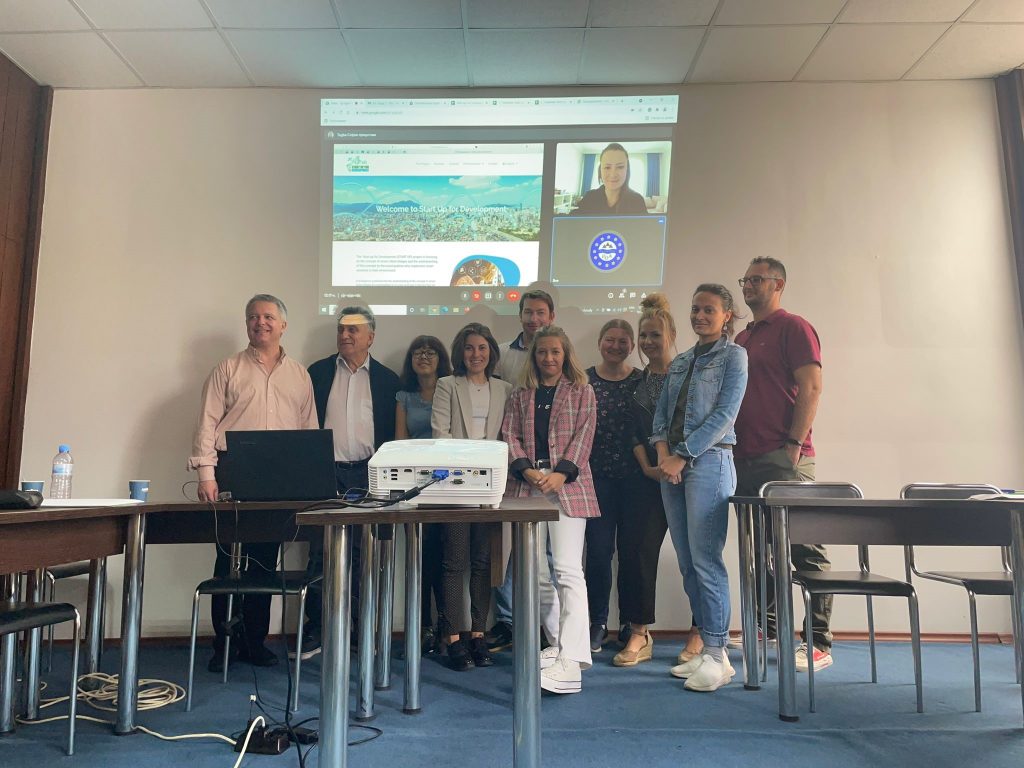 For the first time in Plovdiv was held a hybrid partnership meeting, the third one, under the project with the participation of partners from Bulgaria, Greece, Spain and Poland. The partner from Turkey participates online due to impossibility to travel – KOVID 19.
The Lead project partner, FUE-UJI – Spain, reviewed the progress of the project so far, the first project implementation report by 30 May 2021, presented to the Spanish National Agency.
The project partners presented their work on the modules:
Module 1 – Introduction – RDA with BC for SMEs, Bulgaria
Module 2 – Smart Management – Kocatürk Danismanlik, Turkey
Module 3 Smart Environment – STOWARZYSZENIE ARID, Poland
Module 4 – Smart Transport – FundaciónUniversitatJaumeI-Empresa (FUE-UJI), Spain
Module 5 – Smart life – ENALLAKTIKI KAINOTOMA ANAPTYXI ASTIKI MI KERDOSKOPIKI ETAIREIA (AID) – Greece
A visit to the University of Agribusiness and Rural Development (UARD) was organized, meeting with the management and presentation of the project PRO-ENERGY Promoting energy efficiency in public buildings in the Balkans – Mediterranean, under which the building of (UARD) was inspected and received a Certificate of Energy Efficiency – Smart Energy.
Participants received Certificates for participation in the partnership meeting, issued by RDA with BC for SMEs, the host of the meeting.