The fourth transnational project meeting of the Start-Up For Development project was held in early April. It was a hybrid meeting due to the risks connected to the COVID-19 pandemic. The meeting was held in Poland and hosted by the ARID Association from Kraków. Partners from Bulgaria and Turkey attended the meeting in Kraków, while partners from Greece and the project leader from Spain connected online.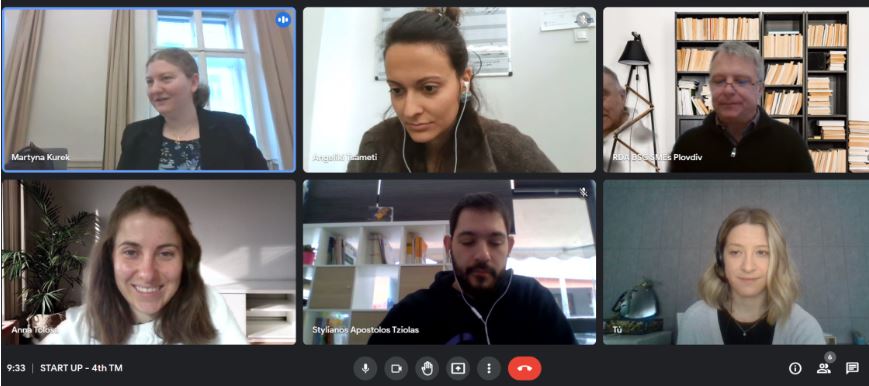 The START-UP project consortium focused on summarizing the work done so far on training materials about smart cities coming to terms with the formal details of the materials to successfully complete the work on them. Further steps related to the translation of materials and activities on the LearningApps platform in each module were discussed.
The next step of the project is to organize 5 webinars to present the project and the different modules in all partner countries and conduct activities related to smart governance, environment, transport and smart life. The partners brainstormed on the best and most practical solution for this intellectual outcome.
The webinars will be recorded in each country, uploaded on a YouTube channel and subtitles in each partner language will be added to the recordings. The aim is to provide additional training materials and with that a practical example of how to conduct the training on the given topic.
The ARID Association from Kraków is responsible for overseeing the webinar activities and preparing the agenda for conducting and evaluating the webinars.
Finally, the project leader EuroFUE-UJI presented a further plan for the dissemination of the project's content and discussed with partners the organization of Multiplier Events that will take place by the end of the project.